If you are a beginner of Linux, especially, Ubuntu, this software is what you need. Ailurus is a great tool which can help you "Install software", "Configure Linux" and "Study Linux skills".
Ailurus is an open source software, located in Google Code, here is the link. You can find download address from right side of ailurus homepage. Let's see what ailurus looks like.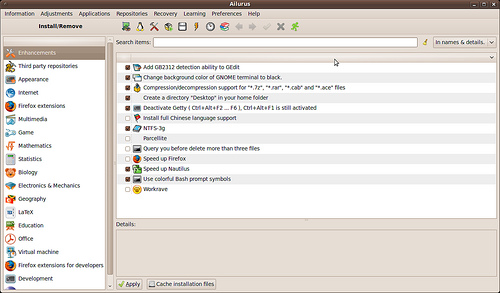 It looks like Add/Remove Application in Ubuntu 9.04 and before, right? Install software is its main job. Besides that, you can make enhancements, and also install Firefox extensions.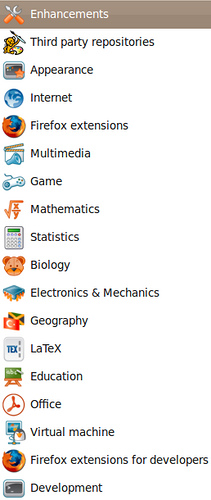 You can also see your computer or system information. Linux beginner can learn a lot of useful tips from ailurus. Just click the buttons in the bar.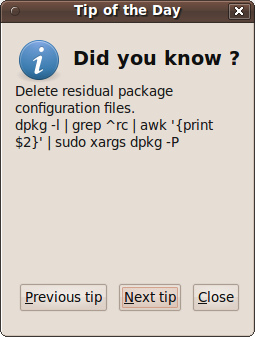 There are many more great functionalities in ailurus. Download and try it, i'm sure you'll love it.